Parents are the only relationship that gives unconditional love. We parents work hard to make our life better to make sure our children are comfortable. Parents have multiple roles and responsibilities in social life, which have to play for a secure future. And also, we have defined roles and responsibilities to play as parents.
Good parenthood is not just loving your children do everything for them to be happy. Its also about sometimes saying no for certain things and giving them proper monitoring and protection.
Physical and mental protection its a cakewalk to us; we will take care of them more than we do ourselves. We all know how to give physical and psychological stability. We hold them while crossing roads; we visit their school or college, talk to their friends, and support them whenever they are down.
But this generation do you what is more dangerous than all the things as mentioned above?
Yes, you got it right, the devil in their pocket mobile phones. There are plenty of merits and demerits using mobile for children. They use mobile phones for education, and they keep improvising by watching videos online on subjects and browsing and reading websites. Any technology always had a few disadvantages, right from the radio days. But I still believe it totally depends on how we use something. It's not just technology; we can take an example of anything in the universe.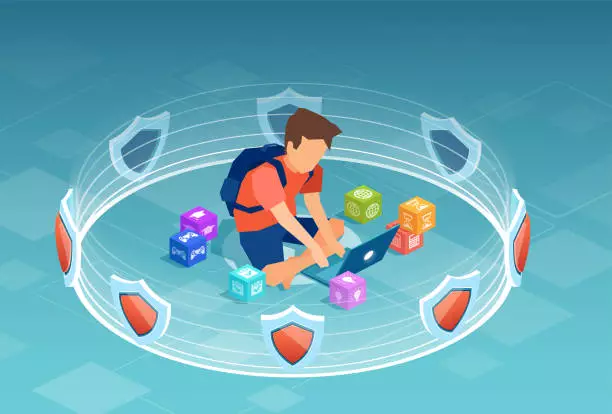 There are many ways a mobile phone can be misused or overused. Overusing mobile phones can be easily controlled, and also it does not give any significant issues. But misusing is a crucial thing we need to care about without a doubt.
There are many ways your children can misuse mobile phones.
1. Browsing or downloading pornography websites.
2. Making friends with complete strangers who could be dangerous.
3. Sending or receiving private pictures, which is a punishable act.
4. Posting abusive stuff in social media.
These are just headings of the issues when we deep dive issues are so worst, which you cant imagine. For example, just think about your kid getting a friendship from a wrong adult. There is no reason why an adult has to make friendship with children. More negative reasons will be listed than a few positive things. Also, watching and downloading or posting certain things is a serious crime. Your children can get involved in them without they knowing the seriousness of it.
You might be very much worried now, reading all these. This is the exact reason why we recommend every parent using the Mobile tracker. But we will state that we are not so much into tech so that it will be difficult for you. So it mandatory you need to be tech-savvy to use the mobile tracker? The sad thing is yes, it be the situation for years but not anymore. Now having a mobile tracker and using a mobile tracker is not tough anymore. In fact, using a cell tracker has become so easy, just like visiting google. But this smooth sail is not available with every mobile tracker, but it's only from celltracker.io. Celltracer.io, with years of research and development, made mobile trackers so easily accessible even for normal parents. Even if you are a homemaker who never used any tech products, you can use this mobile tracker and track your children so quickly from your mobile or computer.
Celltracker.io is all in one mobile tracker crafted to help parents by helping them tracking and monitoring their
1. Call by providing call recordings.
2. Messaging application and texting.
3. Social media tracking.
4. Dating sites or app tracking.
5. Location tracking.
6. Check their contacts.
7. Email
And many more than these. You can download a mobile tracker for free from celltracker.io. Create a free account to start with the mobile tracker; you can also know the features this incredible mobile tracker has.
You can look and feel all the fantastic features, what cell tracker offers you. Its a boon for parents, who can check on their kid's mobile phone anytime they need from anywhere in the world. This is primarily an incredible option if you are someone who travels a lot due to your job.
This mobile tracker needs to be in your home, just like how much you need a television, refrigerator, or microwave. The best feature that I personally love about this mobile spy app is that your children will not know that you are monitoring your device.